Oats Idli
Reading time ~2 minutes
Oats are among the most healthy grains on earth. It is a gluten-free whole grain and a good source of important vitamins, minerals, fiber, and antioxidants.Oats contain several strong antioxidants, including avenanthramides.Studies have demonstrated that oats and oatmeal have multiple nutritional benefits.
These include weight loss, lower blood sugar levels, and lower risk of heart disease. They are among the most nutrient-dense food.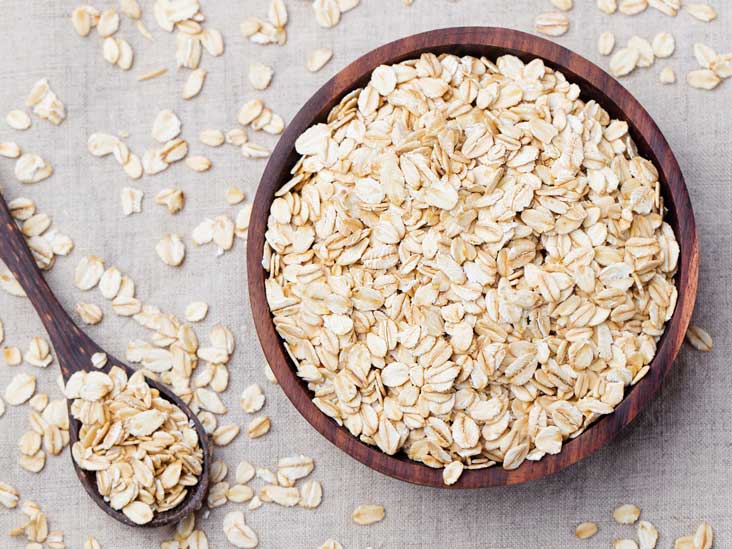 Are you looking for a healthy breakfast to start your day? Try these Instant Oats Idli. Savory steamed cakes loaded with oats and veggies are a delicious way to continue the day!
Oats which are rich in nutrients, vitamins, and proteins give this dish a high nutritious value without losing its exquisite flavour.
It is an urban fusion recipe usually rendered as a breakfast recipe for those who cannot consume idlis made out of rice batter. It is very similar to Rava idli in terms of texture and appearance and can be ideally served without any side dish.
Oats idli is a savior for your uninvited hunger. Instant and delicious. Full fill all your south Indian cravings by making these easy idlis.
*INGREDIENTS:
Oats (as required)
Carrot (1 small carrot)
Green chillies (3-4 as per the spice)
Coriander (a handfull)
Salt & Pepper
*PROCESS:
Take some quick-cooking oats. It can be of any brand.

Grind or blend the oats in the mixer to a fine flour.

Peel and grate one small-medium carrot.
Grab some green chilies according to the desired spice and chop them up finely.
Take a bowl and add the oats flour to it.

Go on and add the grated carrot and green chilies in the flour.

Add some salt & pepper.
Mix all the ingredients well.
Start pouring water and mix until it reaches a batter consistency.
Cover and let the batter sit for 5-6 minutes.
Meanwhile, grease the idli moulds with some oil or ghee. Also, heat some water in the idli steamer or a pressure cooker.

Pour the idli batter in the greased idli moulds.

Place the moulds in the steamer or cooker and let it cook for 10-12 minutes.
Serve these light, healthy oats with some coconut chutney and sambar.
*NUTRIENTS:
Calories: 35
Protein: 2g
Carbs: 5.7g
Fat: 0.6g
Cholesterol: 0mg
*NOTES:
Try to use all the batter in one steaming lot. If you keep the batter for the second round of steaming the idlis won't come out as soft as the first batch.
The batter should have a medium consistency and should be neither too thick nor too thin.
You can add some curd with water too instead of making the batter completely with water.
Allow the steamed idlis to stand for some minutes and then remove them using a spoon dipped in hot water so that they do not leave the shape.
To make the idlis less sticky, make a coarse powder of oats.
Do not worry if the batter doesn't rise, it is because we are letting it sit for a very short amount of time.
Roast the oats on medium flame, else the idli will turn sticky and hard.
Similar stories or updates
Become part of the community
Sign up for curated informational content & updates.